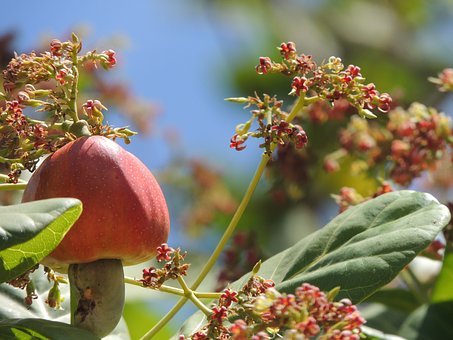 Directorate of Cashew Industries has launched a new hybrid variety of Cashew nut known as new Hybrid-130. The directorate has signed an MoU with Annai Velankani Nursery of Tamil Nadu for non exclusive licensing of production of new cashew hybrid H-130.
It may be noted that, the new hybrid is protected under Protection of Plant Varieties & Farmers' Rights Act 2001. So, any unauthorized distribution of this graft variety will attract penal provision under the act.
Anyone, who is interested in this new hybrid graft can contact : Director, ICAR-DCR, Puttur (Phone: 08251 230902 /[email protected]). Scientists of ICAR-DCR, Dr. Mohana
The new hybrid variety will produce a jumbo nut and a superior yield of 3 kg /tree within 3 years of planting. The hybrid is highly precocious, early flowering with long fruiting duration.